What is bulky waste?
Bulky waste is:
Household waste which does not fit into a garbage bag, mini container or underground rubbish container. Or waste which is too heavy.
Large garden waste which does not fit into the green (GFT) container. For example, tree trimmings and branches.
Locations for your bulky waste
Large items of waste that don't fit into the waste container (e.g. couch, mattresses, wood or plasterboard) can be brought to one of our four waste collection centres. These locations have a number of large containers in which you can dispose of your waste and there are friendly staff who will be happy to help you find the right containers. There are a few house rules at these recycling centres to ensure the safety of you and our employees. Construction, demolition or chemical waste are not 'bulky waste', but they can also be brought to one of our collection centres.
Note: the appointment planner is in Dutch.
Avalex pass
In order to use our collection centres, you will need an Avalex pass. This pass is connected to your address and each address gets only one pass. If you do not already have a pass, you can order it using the online form. (Note: this webpage is only available in Dutch.) If you have just moved and there is no pass in your new household, acquiring the pass is free of charge. However, for a replacement pass the charge is €7.50.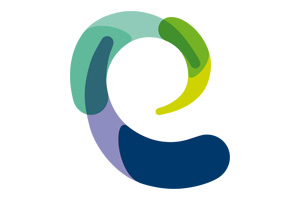 Locations and opening hours
Delft
Voltaweg 11, 2627 BD Delft
Monday-Saturday: 08.00-17.00
Pijnacker-Nootdorp
Molenweg 61, 2631 AB Nootdorp
Monday, Wednesday, Friday and Saturday 08.00-12.00
Rijswijk
Laan van 's-Gravenmade 9, 2495 BD Den Haag
Monday-Saturday 08.00-17.00
Wassenaar
Hogeboomseweg 6, 2241 BG Wassenaar
Monday-Friday 08.00-17.00
Saturday 13.00-17.00
*Also available for residents of Voorschoten
Please remember to take your Avalex pass with you when you visit any of the waste collection centres.
Bulky waste items pick-up service
Are you unable to bring your bulky waste or large garden waste to one of our collection centres yourself? Make an appointment to have your bulky waste or garden waste collected. Please make an appointment by calling 0900-0507 or by visiting our website. (Please note: this webpage is only available in Dutch.)
Rules for collection of Bulky Waste
Place your bulky waste on the kerbside on the arranged collection day by 07.45 in the morning at the latest. Try to limit any inconvenience for your neighbours.
Place your bulky waste on the pavement in front of your home and as close to the street as possible.
Never place your waste next to (underground) waste containers.
Please leave any bags open so that our colleagues can check their contents.
Waste not collected?
Was the bulky waste or garden waste not collected by 17.00 despite your making an appointment? Or have you spotted (illegally dumped) oversized waste or large garden waste in the public space? Then please report this to the municipality. The municipality or Avalex will address the problem within three working days.